MEET OUR ARTISANS
Our artisan partners live in the outskirts of Nairobi and are their own bosses.
Everyday, they use traditional techniques to create beautiful beaded jewelry for you.
Everyday they fight for their dreams.
Meet our artisans and let their stories inspire you.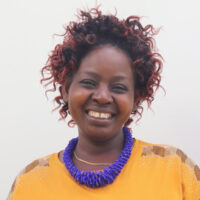 JANET MUTINDI
Janet has been working as a beadwork artisan for more than 15 years. She is married with three children. Janet's monthly challenge is to make enough money to support her family. Janet's husband is unemployed, her children still go to school, so she is the head of the family. She is capable of the finest beadwork, excelling in all pieces that require precise sewing. Janet is always ready to help other artisans in case an extra order is needed. She loves singing.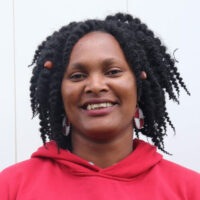 JANET JULIAS (JJ)
Janet Julias (better known as JJ) is married with two children. She has been working as a beadwork artisan for more than 8 years. JJ is hardworking and she can quickly learn new designs and combine different materials. Her main strength is the ability to persuade customers of the value of her beautiful handicrafts. JJ is the first child of her original family and she also takes care of her younger siblings.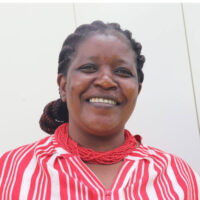 FRANCISCA MUSIOKA
Francisca has been working as an artisan for more than 12 years. She has a girl child and her husband is always away working in Tanzania to raise money for the family. Francisca works hard to sustain herself and her child. Her main difficulty to grow her business is the capability to manage stock and have capital to invest, in a situation of unpredictable demand. She is looking forward to have a new market in which she can promote her beadwork!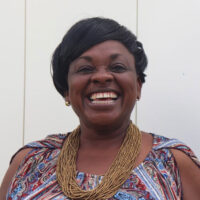 RUTH MUTISIA
Ruth has been working in the market for over 10 years. She considers herself a survivor: she started beadwork as a way to survive when she could not find a job. She loves making bracelets, to make women feel beautiful and confident. Everyday Ruth starts working very early in the morning; she also takes care to mentor junior artisans, teaching them the traditional beadwork techniques. Ruth loves singing and dancing: she cannot stay still when hearing good music!